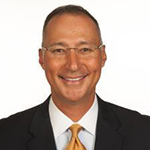 Vice President Sales, North America
Craig is responsible for leading, communicating and directing the regional sales teams consisting of Technical Sales Representatives and regional Technical Service Managers. This is done through the use of training, customer visits, administrative duties, coaching, discipline and general strategizing for new and existing ethanol facilities. Some other responsibilities in this position are managing and directing new start up business in the region and managing Key Customer Groups.
Craig comes to LBDS with over 15 years of sales and marketing experience. He was most recently with a major biofuels project management and engineering company emphasizing the development of cellulose ethanol production and optimization of existing ethanol production facilities.
Prior to that, his previous experience has been in the telecommunications industry implementing CRM solutions for large enterprise clientele, developing new marketing strategies such as product positioning, and company brand/identity.
Craig served nine years in the United States Army and South Dakota Army National Guard in the Transportation Corps. Craig proudly served in support of Operation Desert Shield and Desert Storm as member of an executive logistics team led by Major General Gus Pagonis/22nd Support Command.
Craig has a Bachelor of Science Degree from South Dakota State University.